or
CLICK TO SEE: Video of each one of the -Imago therapists, facilitators, educators singing, connecting at the closing ceremony for #2018imagoconference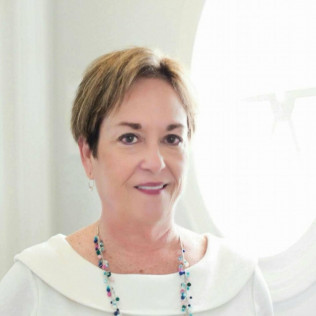 Imago Relationship Therapist
Genie Joslin
Colleague of Houston Marriage Counseling Couples Help Therapist Peggy Halyard, Marriage Counselor

Imago Relationships

IRI Imago Relationships International Conference Photos peggyanddoug.com
"Connecting is Healing"
31COUNTRIES FLAG CEREMONY IMAGO RELATIONSHIPS

"An Introduction to Imago" by Harville Hendrix, PhD
Imago Relationships was originated by Dr. Harville Hendrix and Dr. Helen LaKelly Hunt.
"Imago Relationships" (Latin for 'Image') teaches couples specific communication skills that lead to more satisfying relationships. Couples learn how to stop hurting each other, to manage conflict and how to strengthen their emotional connection.


Harville Hendrix, Ph.D. is the co-founder of Imago Relationships with Helen LaKelly Hunt, Ph.D., and Chancellor of the Imago International Institute.
He is the author of the popularly acclaimed books: "Getting the Love You Want: A guide for Couples", "Keeping the Love You Find: A Guide for Singles", "Giving the Love That Heals: A Guide for Parents", and "Receiving Love: Transform Your Relationship by Letting Yourself Be Loved". Harville and Helen's most recent book is "Making Marriage Simple". A former professor at Southern Methodist University, Harville holds an M.A. and a Ph.D. in Psychology and Religion from The School of Divinity at the University of Chicago and a Master of Divinity from Union Theological Seminary in New York. He is a Diplomat in the American Association of Pastoral Counselors and a clinical member of the American Group Psychotherapy Association and the International Transactional Analysis Association..
Stages of Relationships

The theory of Imago is that we unconsciously choose partners who have characteristics of our childhood caregivers. We then unconsciously recreate the emotional environment of childhood wanting our partners to treat us better than we were treated growing up. What happens next is one of two things. Our partner either responds negatively which leaves us frustrated and hurt, or our partner responds positively to help heal childhood hurts.
Romantic Love is the first stage in relationships and is nature's selection process that connects us with the right partner for our own healing and growth.
As Romantic Love fades, we move into the second stage, the Power Struggle. Couples have difficulty resolving conflict in healthy ways and resentment, anger, frustration and criticism can enter the relationship.
Imago is a process which takes couples from the power struggle to a mature love, the third stage in relationships. Imago teaches couples how to break destructive cycles of relating and how to create romance, fun and stability in their relationship.


Imago Relationships was originated by Dr. Harville Hendrix and Dr. Helen LaKelly Hunt.

Harville Hendrix, Ph.D., was on the Oprah Show many times and in early May 2008 while appearing on her show, Oprah stated that, "There has been one therapist who deals in relationships and marriages who really, absolutely changed my life - his name is Harville Hendrix." Dr. Hendrix wrote three New York Times Bestselling books on the subject, including "Getting The Love You Want: A Guide for Couples."

See Imago Relationship Marriage Couples Counseling Counselors on "Google My Business"