Home
Peggy Halyard, B.B.A., M.A., L.P.C. Verified by Psychology Today,
Individual counseling and couples marriage counseling
No self-disclosure is required, privacy is always respected.
Pinterest Twitter LinkedIn Yelp
Office Location CLICK HERE
Peggy Halyard, L.P.C. Houston Marriage Counseling
Recommendation from Aviva Chansky Guttmann, https://www.avivachanskyguttmann.com/
"Peggy is an engagingly warm and extremely positive clinician and person. She approaches relationship work from a holistic healing perspective and practices Imago Relationship Therapy with couples. She also offers wonderfully interactive and educational Getting The Love You Want workshops, where partners can experience a needed refresher for their sense of connection. I have enjoyed working and studying with Peggy in several Advanced Imago courses."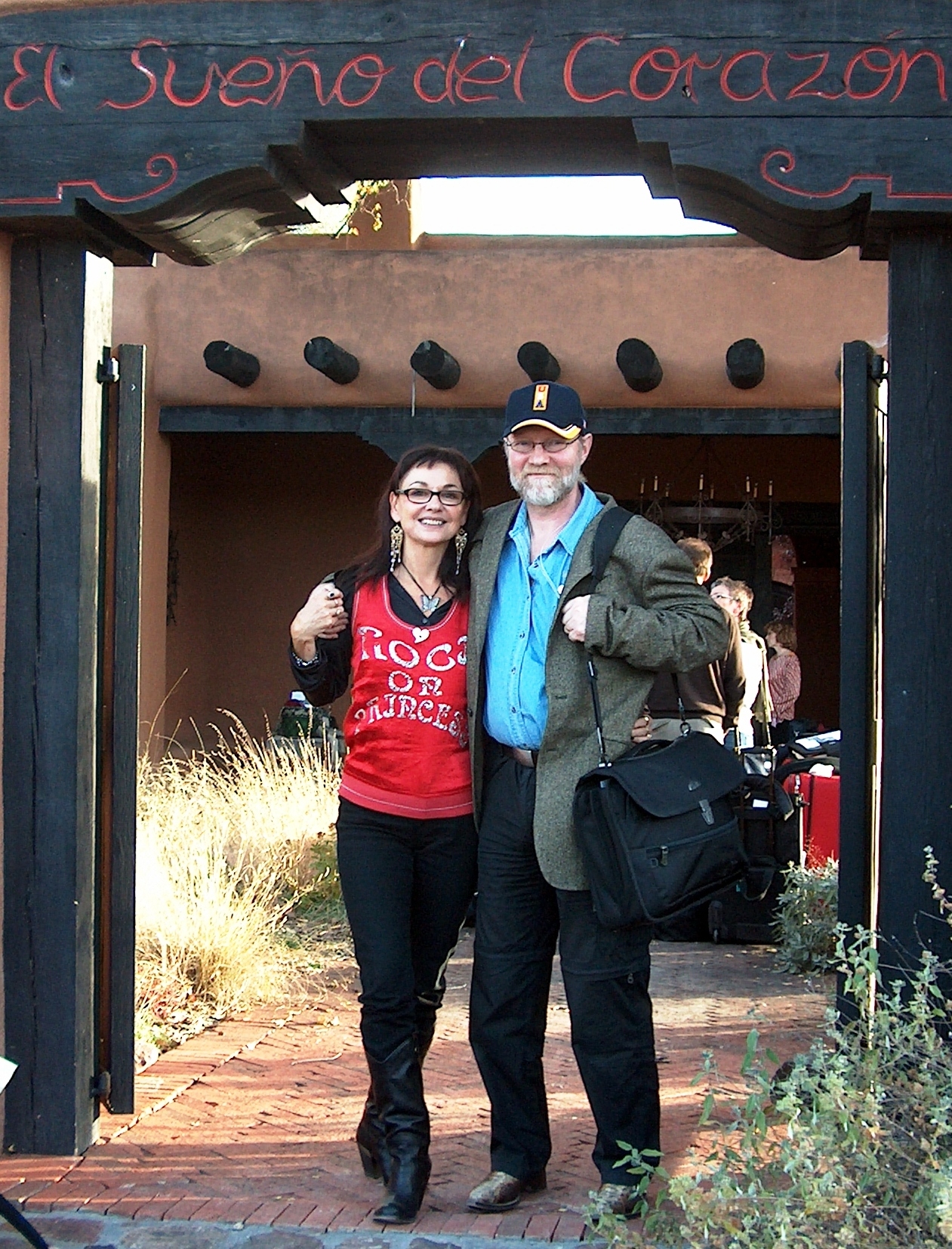 Hannah and Anders enjoy the moments and value the experience of the "GETTING THE LOVE YOU WANT WORKSHOP"

Couples Click Here to See 200+ Couples & Friends who value & like "Getting the love you want" workshop retreats
Stina and Tomas enjoy their connecting moments
Love requires courage
No self-disclosure is required, privacy is always respected.
Recent Quotes
From Couples who attended Peggy and Doug's Couples Weekend Workshop Retreat
"Peggy and Doug were great presenters and a wonderful example of what a loving relationship looks like."
This workshop has enlightened me and given me the tools to improve my relationship with my wife and family. I expect our best years have just began."
"Peggy and Doug are very friendly, warm, supportive and inviting."
"The course was very insightful. I am so happy that I attended. I've been given good tools and different ways to think. It will help me and my relationship."
"Peggy and Doug present in a clear manner, effectively conveying Imago and have helped our relationship."
"Outstanding real-life couple presenters applying Imago techniques to their own personal lives."
"After the first day of the workshop, this workshop became a prerequisite for my second daughter's wedding. The method and the information presented is fundamental for healthy, long-term marriage or relationship."
" Harville Hendrix, Ph.D. and Helen LaKelly Hunt, Ph.D. are a gift to the healthy, happy , thriiving relationships of all couples and their families" Doug Wilson
See More of what past attending couples have said about the weekend retreat with Peggy and Doug
What Past Attendees are saying about the powerful,
"Getting the Love You Want" Couples Workshop in Houston:
"We learned doable skills, taught to us in a gentle, encouraging manner."
"The workshop changed my way of approaching communication."
"Peggy and Doug were outstanding, sincere, committed to each other and both extremely knowledgeable and friendly presenters."
"Most meaningful to me was the idea of opening up to my spouse by understanding her vulnerabilities."
"The workshop really opened my eyes and gave me new possibilities for connection and growth".
"The workshop was even more helpful and more enjoyable than I imagined!"
"My goal in attending the workshop was to create a closer relationship with my spouse—I achieved my goal!"
"The skill from the workshop that has helped me the most is learning how to express concerns, feelings, fears, in a non critical way to my spouse."
"It was just great."
"I highly recommend an Imago workshop to any couple: married, engaged or a committed relationship."
"It was worth spending a weekend to gain the understanding and thoughts about me and my partner."
"The workshop was enlightening and very easy to understand."
"The workshop presenters were excellent, well prepared, energized."
"I loved the dialogue technique."
"I loved a great job Peggy and Doug did being open and honest with us. I appreciate the help and support."
"The material was presented in a way that was understandable."
"Peggy and Doug's willingness to share their own relationship exemplified the benefit of the Imago approach effectively."
"What I liked best about the workshop were the exercises that made the ideas very concrete."
"Peggy and Doug are very knowledgeable and make excellent use of real-world examples."
"I felt a connection with both Peggy and Doug and liked hearing how Imago has worked for them."

"Thank you both, Peggy and Doug, for your compassion and devotion to your lives' work."

To Register Call Peggy at 832-594-8837
IMAGO Makes a Difference:
John and Pia our Imago friends from Denmark
You are cordially invited by Peggy and Doug to attend the 'Getting the Love You Want' Weekend Workshop to learn Imago Relationship skills to keep your relationships vibrant and growing. We invite you to join other who find the comfortable, safe weekend workshop/ retreat transformational, hopeful and fulfilling. pleasantly discover that they are receiving more of the love they want. (Peggy and Doug are a married couple who enjoy presenting the workshop together. (Click for About Peggy and Doug)
"Peggy Halyard provides an amazing presence when working with her clients. Her warmth and open acceptance creates a safe atmosphere for to work though the most difficult issues, to heal strained and broken relationships and to provide the nurturing support to families embroiled in conflict and chaos. Peggy has equipped herself with the best training available and stays current in her field of psychotherapy. In addition to her clinical excellence she is a compassionate caring provider."
Dr. William (Tony) Victor, DMin, LCPC, Marriage & Family Therapist, Colleague
Peggy Halyard offers relationship help for Houston Couples . For Marriage Counseling and Individual Counseling in Houston, call Peggy at 832-594-8837. Peggy Halyard attended University of Houston, Clear Lake and lives in Houston, Texas. Please see Services and About Us.
also
Houston Marriage Counseling Therapist Peggy , and husband Doug enjoy being with the couples attending the "Getting the Love You Want" workshop weekend retreat.
"The best to you and your family." from Peggy and Doug
"Love is patient and kind. Love is not jealous or boastful or proud or rude...1Cor. 13
_______________________________________________________________________________________________
Please see Peggy's Marriage Counseling Blog for more photos from the IMAGO Global Relationships Community. Healthy Couples with thriving children from over 30 countries attend Imago Relationships Global conferences.

Colleagues of Houston Marriage Couples Counselor, Peggy Halyard, can be seen at Imago Relationships International and Imago Relationships Global Summit on Peggy's Couples-Help Blog.
Ms. Peggy Halyard, B.B.A., M.A., L.P.C.
Verified by Psychology Today,
Houston Marriage Counseling Peggy Halyard on

on Pinterest
Feel your site may be a Resource useful or helpful for couples who value their relationships ? Email your URL to peggy halyard.
click PHOTOS for Imago Relationships conference photos AWARDS CEREMONY for marriage couples counselorsDr. Kalanit Ben-Ari,Ji Young Lee, Dr.Jay Oh, Bob Patterson, Mike Borash, Dr. Soon-Cho Kim, Marcia Ferstenfeld, Lori Karch, Damian Duplechain, Tani Strain, Maryrita Weiners, and others
Another Couples Help Thought of the Day
"Be kind whenever possible. It is always possible"......Dalai Lama
"Relationships are all there is. Everything in the universe only exists because it is in relationship to everything else. Nothing exists in isolation."
Margaret Wheately, (2002) Turning to One Another: Simple Conversations to Restore Hope to the Future
" Harville Hendrix, Ph.D. and Helen LaKelly Hunt, Ph.D.are a gift to the healthy, happy , thriiving relationships of all couples and their families" Doug Wilson
Love is patient and kind. Love is not jealous or boastful or proud or rude. It does not demand its own way. It is not irritable, and it keeps no record of being wronged. It does not rejoice about injustice but rejoices whenever the truth wins out. Love never gives up, never loses faith, is always hopeful, and endures through every circumstance. 1Corinthians 13:4-7
"Let's stay curious and attuned to our diverse needs and choices. "
> -Laura Kohn
"All of our workshops are open and affirming. All are welcome! We hope you will join us or any of our Imago Relationship Workshop Presenting colleagues who are all excellent presenters."
GOT IT TO THE TOP WE GO "THANK YOU FOR VIEWING OUR SITE, " PEGGY AND DOUG
Houston Marriage Counseling Couples- Help
UA-16531358-4
>
>